Category Archives:
Cruises
These days, cruises are getting to be like everything else. From cough drops to crackers, there are almost too many choices, and it's true of cruises as well. You might feel like going on a cruise would be a perfect getaway for you and your spouse but finding the right one can be more difficult than its worth. Luckily, if you cut down your options by deciding where you want to take your cruise, when you want to take it, and on what cruise line, you probably won't have too many options to choose from and you can pick the best cruise for you.


Where to Take Your Cruise – Part of the reason that there can be too many choices is that there are a lot of options about where you can go on your cruise. Each cruise line sends cruises all over the world. Think of this as a good thing, not something that is going to slow down your decision-making process. All you need to do is sit down and take an hour or two and just decide where you want to go.
The best way to make a decision is to think about what you already love to do and then tailor your cruise destination to match those desires or hobbies. If being on the beach on a beautiful sunny day is your idea of heaven, make sure you take a cruise in the Caribbean. If you like being outdoors, you might enjoy one of the northwest coast cruisesthat sail all the way up to Alaska. If you're a history buff, take a European cruise. The destinations are what differentiate cruises; each ship is really very similar while you're sailing.
When to Take Your Cruise – Deciding when to take your cruise can be almost as harrowing as where to take it. Most cruise lines offer cruises year around. Some times of the year are very popular but you can get great discounts at other times during the year. For instance, winter vacation may sound like a great time to take a cruise. You can get down to the Caribbean sun and take a break from school or work during the holidays. On the other hand, you might be able to save as much as 40% on cruises if you go in the October or November timeframe. This is an unpopular time to take a cruise and often costs less.
What Cruise Line to Take – It can sometimes seem like there are almost as many cruise lines as cruises. Different cruise lines usually attract different types of people. Some attract families, some attract couples, and some attract singles. Make sure you know what types of people usually use any given cruise line. There are a number of websites that offer reviews of different vacation possibilities, and you should be able to find this information on those. Once you've narrowed down the possibilities in these three categories, you should be left with just a few cruises that you will undoubtedly enjoy.
In the United States, cruise ships are growing in popularity. Each year, a large number of travelers trade in their traditional vacation for one aboard a cruise ship. Vacation cruises are nice; however, there are other ways to take a cruise. On the beautiful island of St. Thomas, you can spend the day exploring the ocean along the shores of St. Thomas. This exploration is often done with a daylong boat cruise.


Day cruises are popular in many areas of the world, including St. Thomas. They are similar to traditional cruises, but many are not as glamorous and overnight accommodations typically do no exist. Relaxation on the water and sightseeing are just a few of the many reasons why daylong boat cruises are popular.
St. Thomas is located in the Virgin Islands. This Caribbean getaway has amazing beaches and beautiful shorelines. If you are interested in taking a daylong boat cruise, it is likely that you will be able to see everything that St. Thomas has to offer. In addition to seeing the shoreline, the clear waters often make it possible for you to get a clear view of the sea life which can be found underwater.
In addition to its wonderful scenery, St. Thomas is a great location to go on a daylong boat tour because of its amazing weather. The Caribbean is known for its tropical weather and St. Thomas is no exception. The tropical weather often creates a calm, cool, and relaxing environment. This environment is perfect for a daylong boat cruise.
Now that you know why daylong boat cruises are popular in St. Thomas, do you want to plan one? If a daylong boat cruise along the St. Thomas Island is how you would like to spend one of your vacation days then you have a number of different choices. Those choices are apparent when you search for a daylong cruise line. As with extended vacation cruises, you will find an unlimited number of different cruise ship styles.
A large number of daylong cruise ships have onboard dining facilities. These facilities often serve a number of meals throughout the day, as well as food and snacks. Many times, the cost of your food and drinks will be incorporated into the cost of your daylong cruise. These types of cruise ship packages are ideal for those who are looking to save money.
While onboard dinning is found on most St Thomas daylong cruises, you will see that there are a number of cruise ships without these onboard facilities. Instead of dinning on the boat, you will find that these daylong cruises will often dock in a port and then you can enjoy dinner at one the many restaurants found on the St. Thomas Island. Onboard dining is convenient, but many vacationers enjoy being able to explore all parts of the island.
In addition to onboard dinning, it is possible that you may find fun onboard activities. These activities most often come in the form of dancing. A large number of daylong cruises are also referred to as dance cruises. Individuals of all ages enjoy dancing aboard a cruise ship. Almost all daylong cruise ship dances are geared towards individuals of all ages. This means that whether you are vacationing with your partner or your children, everyone can enjoy themselves on a daylong dancing cruise.
If you are interested in scheduling a daylong boat cruise, you may want to examine your cruise choices. This is because, with some daylong boat cruises, you have to register ahead of time. If you are interested in taking a cruise on one of the most popular daylong cruises in St. Thomas, you may want to consider making your reservations ahead of time. With reservations, you will be guaranteed a spot on the boat.
Whether you are interested in sightseeing, dancing, or just relaxing on the water, a daylong boat cruise around St. Thomas may be just what you need. In addition to day long cruises, you may also find weekend cruises and so much more. As you may soon see, in St. Thomas just about anything is possible.
It is likely that you have heard of a themed cruise ship before. Themed cruise ships are popular, all around the world. While most individuals have heard of a themed cruise ship before, many are unaware exactly what they are. If you are interested in making travel plans aboard a themed cruise ship, there are some vital pieces of information that you must first consider. This information is vital to selecting the themed cruise that best fits your needs.


When it comes to themed cruise ships, many individuals automatically think of cruises designed for families with children. Family themed cruise ships are the most popular types of cruises available. In fact, it is likely that you have heard of a number of these cruise ships before. One of the most well-known is Disney Cruise Lines. Disney Cruise Lines offer a wide variety of different cruises that are targeted toward the whole family. Disney is most well-known for are their cartoon characters. These characters are aboard all themed Disney cruise ships.
Disney Cruise Lines is a cruise with a specific theme. In addition to a cruise with particular cartoon characters, it is possible to book a traditional family cruise. To be considered a themed cruise cartoon characters do not have to be present. Simply targeting the cruise to individuals with children is enough to have a created a themed cruise ship. Themed cruise ships with a family focus often include a wide range of services, facilities, and activities that are tailored to children of all ages.
While family themed cruise ships are often considered the most popular of all cruise ships, they are not the only themed cruises available. Another popular themed cruise includes celebrity cruises. A number of different cruise lines offer this popular and highly sought after theme. Celebrity cruises have special onboard guests. These guests may include popular television stars, movie stars, and music artists. Special dinners and autograph sessions are often included in a celebrity cruise.
Romance is another theme that many cruise lines focus on. Romance themed cruises are offered onboard a number of different cruise ships. These cruise ships often target couples. To keep the ship setting mature and in good nature, an age restriction may be placed on passengers. Age restrictions are effective at eliminating excess amounts of children aboard a ship that is designed for couples. Romance is a wide theme that covers many categories. These categories are likely to include honeymoons, weddings, and anniversaries.
In addition to the above mentioned themed cruises, there are a number of other cruise ship themes. These themes may include, but are not limited to, dancing, movies, gambling, and adventure. Almost all cruises ships have a casino or gaming facility. It is also possible to find a cruise ship that offer gambling as their theme. These cruises are often referred to as casino cruises.
Cruise ships with dancing themes are popular among individuals of all ages. Despite their wide range of popularity, dancing cruises are often most enjoyed by senior citizens. Dancing cruises tend to offer a number of different dancing halls. Each of these halls may incorporate a different style of music. In a way, dancing cruises can also be considered romantic. There are many travelers who enjoy being able to relax and spend quality time with their dancing partner.
Thrill seekers may find fun aboard a cruise ship with an adventure theme. Traditional cruise ship services, facilities, and activities can be found aboard a cruise ship. In addition to traditional cruise ship services, it is likely that you will find a number of onboard activities designed for those seeking a thrill. Many of these activities include onboard surfing and rock climbing. The adventure activities found aboard a themed cruise will all depend on the cruise ship in question. As more cruise ships are being developed, so are the number of activities designed for those who want action and adventure.
It is easy to see that there are a number of different themed cruises. If you are interested in scheduling a vacation aboard a themed cruise ship, you will need to find the cruise ship of your choice. This can most easily be done by searching for the activities or themes that you most enjoy participating in.
The name of Carnival Cruises is synonymous with cruise vacations, and Carnival Cruise Lines is now the largest single cruise operator in the business, with its acquisitions of Costa, Cunard, Princess, P&O, Seabourn, the Holland America Line, and five additional cruise operators on North America, Australia, and Europe.


In the thirty five years of its existence since the 1972 inaugural sailing of the TSS Mardi Gras, which unfortunately ran aground on a sandbar in the port of Miami, Carnival Cruise Lines have currently grown to operate a fleet of cruise ships large enough to qualify as a private navy, and may Carnival cruises may cover much of the Earth's oceans as the world's great navies do.
Carnival Cruise Lines have gone to great lengths to brand their ships as "The Fun Ships," and originally made their name by offering short, inexpensive cruises on vessels with décor and entertainment reminiscent of Las Vegas. The most recognizable features of carnival cruise ships are their red-white-and-blue funnels built to resemble the tails of whales, and Fun Ship Freddy, a fantasy figure whose head resembles the Carnival ship funnel.
Carnival Destinations
Carnival Cruises aboard the carnival ship line are most often scheduled for the Caribbean, but as of 2007 Carnivalcruises aboard the Carnival Freedom to both Turkey and Greece, and aboard the Carnival Spirit to Alaska and Hawaii are now available. In the Southern Caribbean, Carnival Destiny leaves from the Ports of San Juan, Aruba, and Barbados, and the Carnival Fantasy class ships are reserved for the prototypical three to five day Carnivalcruises from Miami to ports in Mexico, the Bahamas, and nearby Caribbean destinations.
Carnival Entertainments And Eateries
Regardless of their itineraries, Carnival cruises are famous for the amazing variety of onboard diversions they offer their passengers. Every ship has at least two swimming pools, complete with waterslides, and on the Destiny-class ships one of the pools will have a retractable roof so swimming is always available no matter where the Carnivalcruises are headed. The ships' casinos are a major attraction on Carnival cruises, and in their glitz and neon they compare well to those of Las Vegas resorts. But the forte of Carnival cruises might well be in the cruise line's approach to feeding its guests.
Carnival is adopting a schedule of four dinner seatings, instead of the traditional two, in some of its ships' main dining rooms, and it is also beginning to include restaurants which specialize in a particular type of cuisine along with its regular restaurants. Meals at these specialty restaurants will be at no additional cost. Some lucky guests on Carnival cruises will even have a patisserie where they can indulge to their hearts' content!
If Carnival cruises sound like the perfect vacations to you, just be sure to research the amenities of each ship before you book a cabin, because they will vary widely depending on the class of Carnival ship you book!
If you have the time, and you have the financial resources, you'll never find any more enjoyable way to spend them than by booking yourself a six-star luxury cruise!
Modern day cruises are extremely popular. Today, travelers prefer setting sail on cruise ships, rather than opting for road trips. Cruises offer exotic holiday adventures, with the same facilities available back home. But this may not be the only reason why cruises have become so popular. There are many reasons that add to the popularity of cruises.


The most obvious factor is the price. Long cruises are not very affordable. These cruises are accompanied with additional expenses of port fees, insurance and airfare. However, cruises are offered at more manageable prices through travel agents and online travel websites. These websites include the meals, offshore accommodation and entertainment expenses, within the ticket fares. In other words, the cruise trips available online and through travel agents are more reasonable and affordable.
People opting for road trips are always susceptible to travel hazards and other unpleasant experiences. Moreover, these people end up spending more money on the vehicle maintenance and tollbooths. People who choose a cruise trip are offered complete personal freedom and the privilege to be independent from responsibilities. Cruises, like five-star hotels, offer room service and sightseeing. This is the core reason for cruises attracting passengers for celebrating family reunions, birthdays, honeymoons and anniversaries.
Five-star Cruises are popular for their off-deck tours and adventures. These visits or tours are carried out with minimum fuss and fanfare. Even during tours, passengers can sleep, eat, exercise and even go camping. The tour moves at a lazy pace, which benefits passengers looking to relax and improve their health. Also, the passengers are offered duty-free shopping, especially in the Caribbean or scuba diving or special feasts hosted at exotic locales.
Sometimes, traveling also involves unpleasant experiences of meeting nasty people. Many of these experiences arise out of arguments or altercations with nasty flight attendants, cab drivers and grouchy hotel clerks. These experiences increase the anxiety of travel and exclude the sense of excitement and adventure that should accompany any vacation. Travelling by sea includes only one experience 'relaxation'. The fellow travelers and staff on cruise ships are known to be very polite and pleasant. Most often fellow cruisers who come from a variety of backgrounds seem keen on socializing and increasing their number of friends and acquaintances.
Airlines pride themselves in offering the best intercontinental cuisine. However, airline food will never be able to compete with that served aboard the cruise ships. The food is often the highlight of a cruise experience. Whether at a buffet, in a dining room or in your cabin, cruise ships offer the best food. The food is very delicious and unlimited. Passengers can easily gain a few pounds if they are not careful.
In conclusion, cruise travel is popular for the variety it offers as a relaxing vacation option. Presently, over 200 cruise ships set sail on the oceans and rivers, with a considerable increase in the number every year. Among the big names are the Princess, Royal Caribbean, Norwegian and Carnival. Smaller cruise liners for smaller oceanic voyages are also available.
These days there are lots of different types of cruises that you can go on. The television is littered with commercials for everything from family cruises to adventure cruises to celebrity cruises and everything in between. There are so many different types of cruises to choose from, that the special features are just as integral to the trip as the cruise itself. From Disney family cruises to safari trips to celebrity comfort, there is a special adventure from everyone, man or woman from infancy to one hundred and one. Below are outlined just a couple of these different types of cruisesand what they have to offer.


American Safari Cruises offer five different adventure destinations: the pacific northwest, Alaskan wilderness, Columbia and Snake rivers, Mexico's sea of Cortes, and California wine country. These five different trips combine the luxurious on ship experience with rugged outdoor adventures to cater to the different sides of personality in all of us. These are small, focused tour groups, and the three ships in the fleet carry only from twelve to twenty one passengers each. This provides for an in depth, attentive and community building experience for all. Whether you are relaxing and sipping wine in Napa or trekking the same path that Lewis and Clarke took, you will be able to test your personal comfort level without having to give up any personal comforts.
Ancient Adventures Cruises is an experience rich in history and character. With packages ranging from Turkey to Kenya, experienced tour guides from all walks of life personally guide guests through the ancient artifacts of historical civilizations. These trips are more package adventures than cruises, combining luxurious land accommodations with the cruise trips. Private chauffeured cars take guests to the many exotic locations that this international travel company services. Former palaces and historical sites converted to hotel accommodations round out this rich cultural experience for guests in all different nations. Also, you can combine different trips together to make as short or as long and as varied an experience as you would like. With three international offices, and many guides that hold advances degrees in archaeology and history, you will find whatever cultural or language specific accommodations that you seek.
Windjammer Barefoot Cruises offer a huge variety of cruises, from a 7 day stay in Panama and Costa Rica exploring the rainforest to a photography contest themed cruise, there is a little bit of something for everyone all over the Pacific and the Caribbean. In addition to a huge variety of locations, from the Bahamas to Mexico, Windjammer Barefoot Cruises offers several different themed cruises. There is the Pirate's week once a year, and then the Serenity cruise, which is focused on the well being and rejuvenation of all passengers. The most popular by far though is the Single's cruise. What better way to meet the new love of your life than on a luxury cruise ship? Windjammer does a great job of packing the ship with equal numbers of men and women, so there is always something for everyone.
Cruising can give a soothing feeling and relaxation. If you feel like being tired and exhausted all the time and life doesn't seem to excite you anymore, a vacation to get away from the doldrums that is your life would be just what you need.


Some people may think that going on cruises can only mean spending so much money. But fortunately, there are some cruise companies that offer cheap cruises with great fun-filled activities and great food.
To go further, this article will take a closer look of the basic components of cheap cruises. What really makes cruises"cheap?" What should the customer expect to pay on this kind of deal and what should they get in return for their payment?
There are several forms of components that make up cheap cruises. Here are the following factors that affects the price of cruises.
• Fundamental Cruise Cost
The price of the cruises will involve some adjustment and accommodation. Most of the cheap cruises only offer a minimum amount of on-board entertainment and recreation activities. On the other hand, there are also some cruising companies that offer cheaper facilities and accommodations, activities on the ship.
• Some fees on port tax and toll
Normally, the fees and other charges of different ports are affecting the prices of the cheap cruises. The cheapcruises basically have a line on these fees in regards to the payments passengers makes.
There are also some cheap cruises that do not cover the passenger fare with these fees. On the other hand, most of the cheap cruises collect the parking fees from their passengers beforehand. For example, if there 20 passengers inside the ship, the authority of the shipping line will impose a head tax procedure.
The parking fee of the ship goes to the implementing officials of the port. The funds collected will be used to maintain and improve the ports' infrastructures, services and other activities.
• Summing up with the Airfare cost
There are some cheap cruises shipping line that offers an Air and Sea Program. This program will allocate the passenger from the home city of the passenger to the port area.
In many ways, the passenger who avail this kind of program will be given extra services. The cruises will offer the customer the handling of baggage and free transportation from the airport to the seaport.
Aside from that, cheap cruises that have Air and Sea Programs will assist the customer in finding discounted hotels and meals.
Now, there are many cheap cruises out there just waiting for you to come aboard. Most of them say that even if they are cheap they still offer world-class services. Choosing the appropriate cheap cruises is hard to do. Here are some basic things to be considered in selecting the best cheap cruises.
• Availing a cheap cost of cruise does not mean that it must have low-class type of service. The ship must give the customer extra space for suites and rooms. It would be great if the sleeping area and sitting room were located on the separate area. There are some cheap cruise ships were the rooms are only on standard cabins and has no balcony. Choose the cruise liner that has larger bedrooms and bathrooms. In other words, inspecting the boat prior to a trip would be the best thing to do.
• Beware of the cheap cruises that cancel the effectiveness of insurance. Remember, by canceling the insurance the customer is not covered by its benefits in case of illness and accidents during the cruise.
• Read and understand the cheap cruise advertisement, pamphlets and flyers carefully. There are some advertisements that are only persuading the customers with so many juicy details and copy writing and yet are not true. The actual price must not be hidden.
• Avoid the lead-in prices. Most of the cheap prices are only intended to catch the attention of the potential customers. Consider the prices and the accommodation. A low priced cruise vacation must not have disgusting rooms and cabins. The price must not only be offered to the chosen residents or only for senior citizens.
• Be aware of the regulations of several traveling agencies. As much as possible compare the prices of several cruising services.
Make the cheap cruises a little more enjoyable. Make sure to bring along some extra money for some expenses. As an advice, secure your safety first. Do not just settle on any cheap cruises. Researching can be a good idea. So when all things are done, packed up all of the baggage and enjoy cruising.
Sometimes you just can't do everything you want during your vacation get away. What if you have a number of holiday destinations you would like to try out but a limited amount of time. There is a way to fit a cruise into part of this vacation
The key is booking a short holiday cruise. Sometimes a very, very short one-day cruise will let you have the experience without the major time expense.
There are a number of great options for these types of cruises, depending on the region you are visiting. You may even use the one-day cruise as part of your transport to your other holiday locations. Consider taking a cruise from New England to Florida. That is just one of many one-day cruises offered by Carnival cruise lines. Others will allow travel along the U.S. west coast, around the Hawaiian Islands, or even into Mexico.
On the other side of the world, there are day cruises offered through Sydney Harbor in Australia, voyages through the waterways of China, and even cruises that will take you through the Isles of Greece or the Mediterranean.
I guess the point here is that there are one or two day cruise options in all different climates, on all different continents and they will all give you a different way to view that region, while still having time in your holiday vacation to spend on land or visiting other areas.
In addition, if you are booking your cruise at a special time of year, there may be other cruise opportunities waiting. A number of the cruise lines offer special cruises around holidays. If you were thinking of traveling on the Fourth of July, near Thanksgiving Christmas or New Years, you should see what kind of extra special cruise offerings are available.
Before you book a one day cruise, it is important to know just because it says it is a one-day cruise, it could actually be a little longer. The term one-day really refers to the one night you will stay on the ship. So, if you leave early the first day, spend the night and spend much of the next day aboard, your trip will really be more like a two day stay.
Here is a list of very popular one-day cruises
Seward, Alaska – Cruises here will take you out to Fox Island where you can see wildlife usually only reserved for National Geographic videos, such as sea lions, sea otters, humpback whales, and puffins.
Valdez, Alaska – Here the one day cruises will take you though Prince William Sound to watch the whales, and get up close to the glaciers.
Monterey, California – Another offshore wildlife adventure sails for a day from this port, where there is a good amount of whale watching to be done as well as catching the antics of sea otters and seals.
San Diego, California – For a day of fresh air, and great scenery, this is the one-day sail to take. Sometimes it will also turn into a wildlife-watching trip.
With all the cruise offers out there in the market, there are everyday more and more people demanding the complete cruise vacation experience. All inclusive cruises born in the fashion of all inclusive vacations, with the goal of providing all the services and offering significant savings at the same time. An all inclusive cruise is a sort of a "just pay and relax" vacation. No extra worries before or after the cruise, the right kind of cruises for people who have all budget planned.


Most cruises are in a way all inclusive, because the price usually includes all the basic stuff like rooms, basic meals, etc. But all inclusive cruises take it a step further and their programs feature full trips and excursions at the cruise destinations, meals and fancy dinners, aboard-cruise activities, beverages and night entertainment. More expensive packages go as far as providing alcohol, shore excursion, scuba equipment and more.
You should keep in mind what type of vacation you are going to have in order to choose the right all inclusivecruises. There are packages to meet every need: family cruises, adult-only, golf cruises, honeymoon cruises, spring break cruises and many more. You definitely won't run out of options.
When choosing all inclusive cruises for your vacation, be sure to check all the offers available according to your budget. There are a lot of options because there are a lot of cruise ships as well. Searching in internet can result in a whole set of varied offers that you can then search more deeply. You may also like to contact a travel consultant who will be of immense help to find the perfect all inclusive cruises for your vacation.
In the end, remember that all inclusive cruises are the perfect way to have a no worries cruise vacation. Just take your time choosing the right package for you and you are guaranteed to have the time of your life.
Celebrity Cruises are special cruise lines with a semi-formal atmosphere. These types of cruise lines are specially designed for celebrities and equipped with excellent food, service, and attention to details. Celebrity Cruises are often awarded with the coveted "5 star" ratings. Art auctions, arts, dance classes and crafts, pool, volleyball, golf putting, bridge lessons, bingo, and trapshooting are just some of the many activities that Celebrity Cruises offer.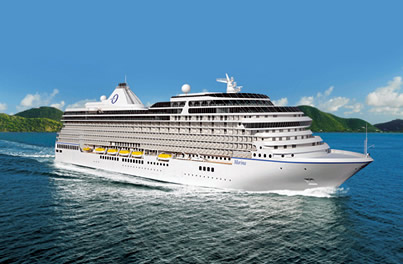 Celebrity Cruises offer a new level of premium cruising at an intelligent price. All forms of luxurious amenities are ready for the celebrities thus making their trip a memorable one. Celebrity Cruises boast of ten glamorous cruise ships (Constellation, Millennium, Infinity, Galaxy, Summit, etc.) that cruise to destinations around the world such as Caribbean, Alaska, Europe, Bermuda, South America, and the Panama Canal.
Celebrity Cruises has always been known for its award winning cuisine. The cruises are dedicated to meet the highest standards and are famous for the wide varieties of food seasoned with fresh herbs, and prepared with only the finest produce and provisions. In addition to the traditional main dining room Celebrity offers their guests a selection of casual and poolside venues, comprising a poolside grill, pizza, sushi bar, pasta bar accompanied by the salad, soup, and sandwich bar. Celebrity guests can also enjoy different types of lunch featuring Italian, Asian, continental etc. A world-class beauty salon with a full menu of spa treatments and fitness programs are also arranged in the Celebrity cruises to enhance guests' vacations. The spa treatment includes various offers like thalassotherapy pool, jasmine flower baths, rejuvenating facials, and exotic massage treatments like the aromatherapy, Hawaiian massage or a refreshing Egyptian ceremony of ginger and milk.
Celebrity Cruises' fitness center features magnificent floor-to-ceiling views and state-of-the-art equipment will all the latest exercise rowers, step units, bikes, benches, treadmills, and free weights. Onboard personal trainers are 24hours on duty to assist their guests. There is also cafe that serve with excellent food service. The cafe generally serves healthy entrees and snacks including chilled soup, smoothies, fresh-baked breads, gourmet salad, fish, fruit, and made-to-order specials.
There are also special types of Celebrity cruises which are exclusively for adult guests and no children onboard. Where as in other cruises Celebrity's family can come and join them on all sailings. All children below the age group of 18 can happily participate with the Celebrity's unlimited soft drinks program. Children are free to take onboard soft drinks.